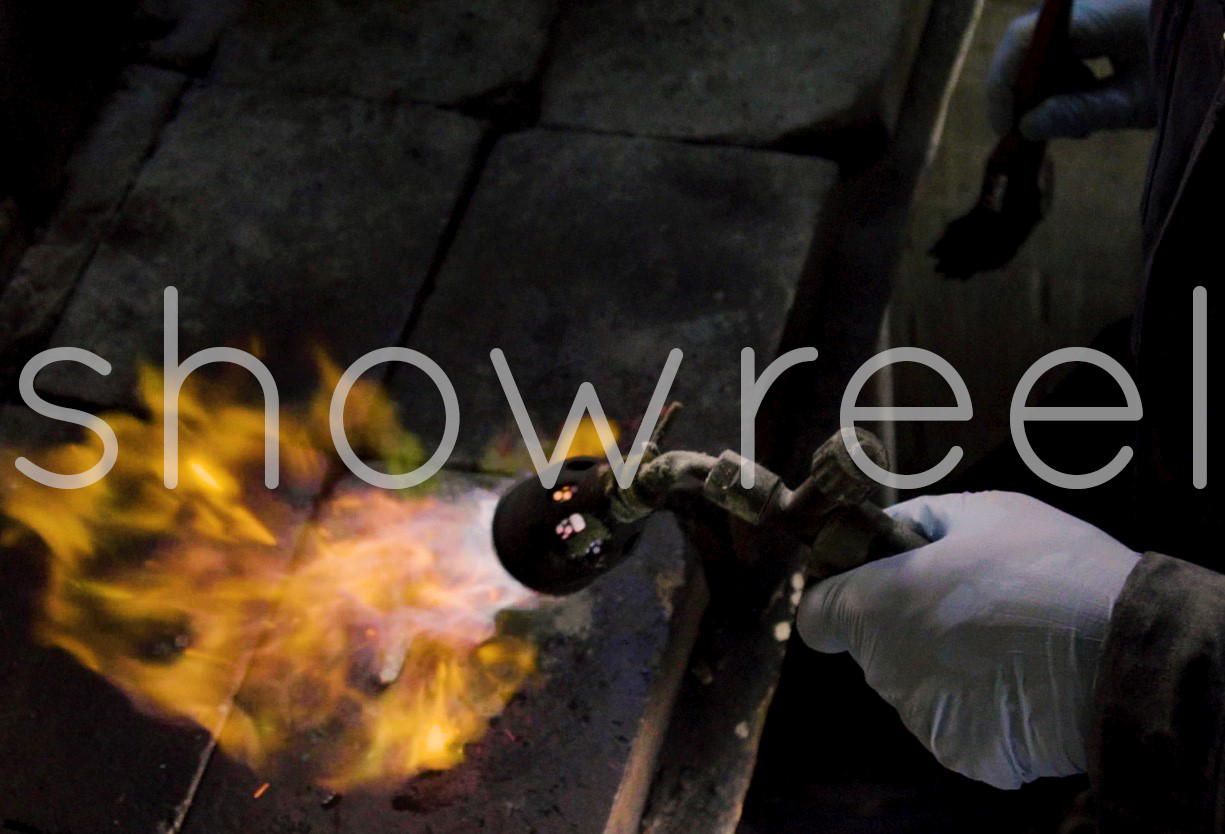 These days we spend more time than ever plugged into the internet. And, with over a billion people visiting YouTube every month, if you really want to get your message to the masses, an eye-catching video is a great way to go about it.
That's what I do best.
I work closely with a range of clients, from independent filmmakers & businesses, providing everything from complete Video Production, Photography, to Editing and Post-Production work. All my work is done using industry standard equipment, with flexible rates to suit your budget.
To chat about how I can help with your project, please get in touch.
Collier Web, 'Finishing'. A short video highlighting the craft and attention to detail that goes into the colouring process. Please visit https://vimeo.com/olivermelmes to see the "Lost Wax" and "Sand Casting" processes.
Collier Webb, brand show reel. Showcasing all the different aspects of the 40 year old, bespoke furniture, lighting and design company. From foundry to Pimlico Road showroom.
Natalia Barbour, interior designer at Decorex International, 2016. I also animated the logos for this video.
Wealdon Bespoke Furniture. This video captures the hard work and attention to detail that goes into creating a temporary showroom at Decorex International.
A mini documentary about a DIY bike repair shop, 'Cranks' in Brighton run solely by volunteers. This is a short video about Pedro Martins, a guitar repair and service man in Hove. He has serviced guitars for Robert Smith, British Sea Power, Turin Breaks, Katie Melua and many more.